Christoph Schlingensief
1960 in Oberhausen – 2010 in Berlin
Aktion 18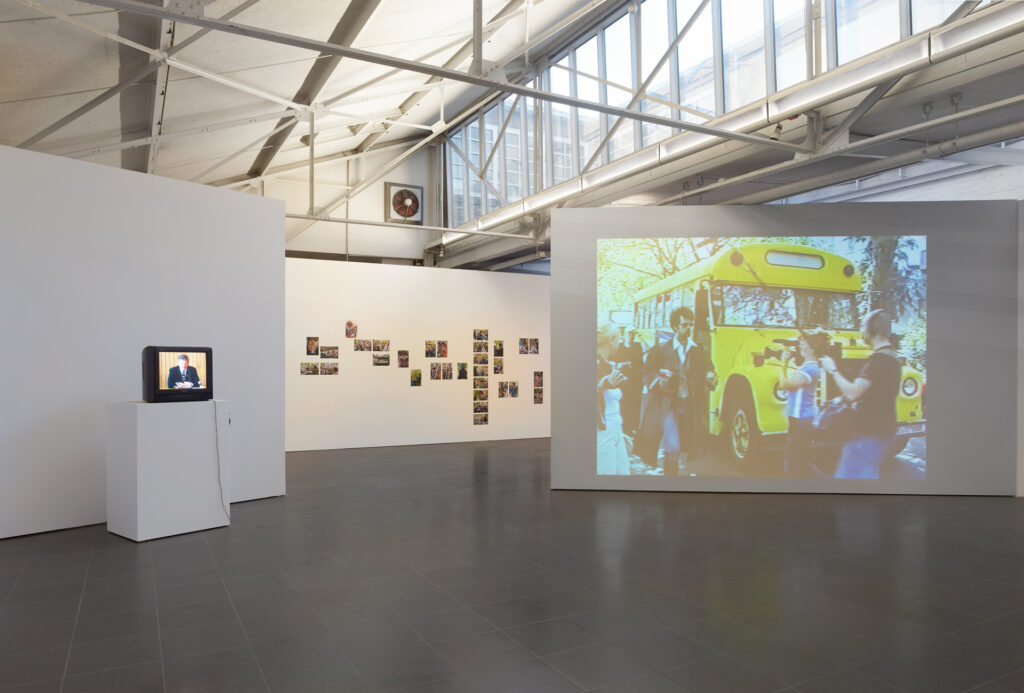 Christoph Schlingensief investigated political and social conditions in his work, on the basis of a wide variety of media, and thus followed the concept of the Gesamtkunstwerk: Music, film, performance, theater, stage design – everything was artistically intertwined, complemented each other and was mutually dependent. Many of Schlingensief's actions oscillated between art and politics, between fictitious and real narratives. He tested the boundaries and transitions between the staged performance and politics, which became particularly evident during the Bundestag election campaign in the summer of 2002. 
As part of the Theater der Welt festival, Christoph Schlingensief launched the Action 18 on June 22, 2002, and toured the Rhineland and the Ruhr area for a week. The tour started in Düsseldorf, with a stop in front of the WEB/TEC company owned by Jürgen W. Möllemann, chairman of the FDP in the state parliament. A piano was dragged to the front of the premises of the business and export consulting firm. Schlingensief, surrounded by numerous media representatives, observed with suspicion and filmed by several police officers, poured DALLI washing powder into the piano in a kind of shamanic act, stuffed it with FDP posters, scattered a large bag of down feathers over it, and placed a live chicken on top of the instrument, which he then battered with a drill – a direct reference to the action of Joseph Beuys in 1964 in the Audimax of the RWTH Aachen University. Finally, Schlingensief threw 7,000 shell casings into the firm's front yard and set fire to a straw doll that was covered with the Israeli flag, more FDP posters, and rotten fish. Subsequently, personal details were taken and an arrest was made. Schlingensief's action targeted Möllemann's openly anti-Israeli position. In his journal, the artist notes: "Skydiving part-time anti-Semites and their PR pilots are uttering slander in a flash, depending on the general mood. In the meantime, a search warrant has been issued for the arguments. Populism and political entertainment celebrate their final victory over the content."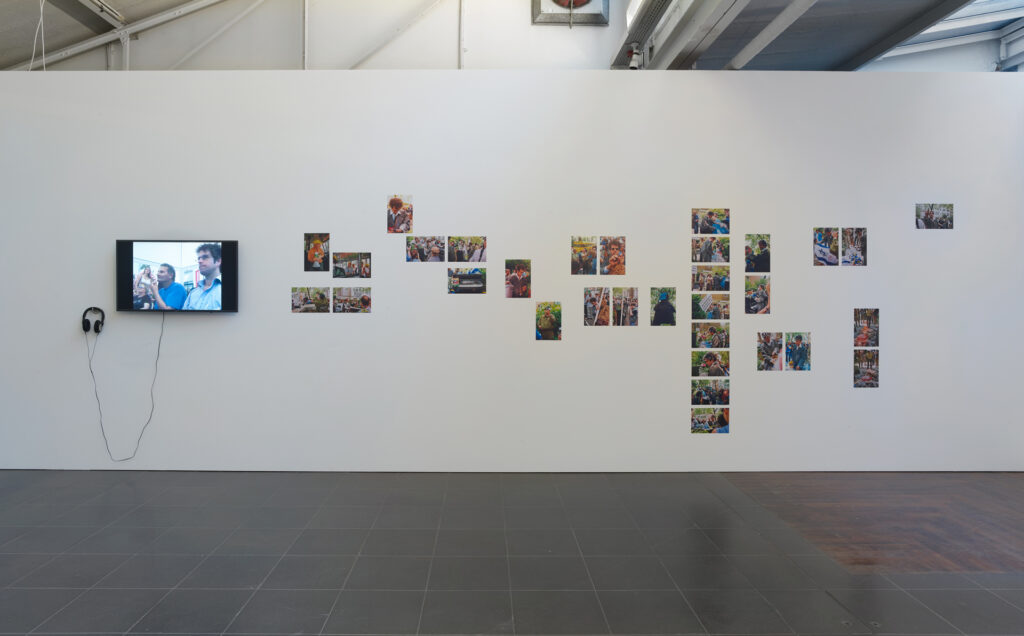 The artist's repeatedly stated slogan "Kill Möllemann!" alienated the audience, and he was under investigation by the public prosecutor's office for incitement of the people, but the proceedings were dropped. This was a well-thought-out breaking of taboos, and it sparked a fierce debate on artistic freedom. The politically motivated Fluxus action that Schlingensief, obviously inspired by Joseph Beuys, performed in front of Möllemann's company headquarters like a voodoo ritual, castigated a politician he held responsible for the fact that Israeli flags would be burned in Germany – artistic agitation against anti-Semitism.
MK